The Kitten Garden & Cat Gallery Foster Rooms
Ashley has two full-time kitten foster rooms in her home. Both provide a loving, safe environment with 24-hour medical care. Fostering keeps cats and kittens out of shelters while they have young, immune-compromised systems.
The Kitten Garden Foster Room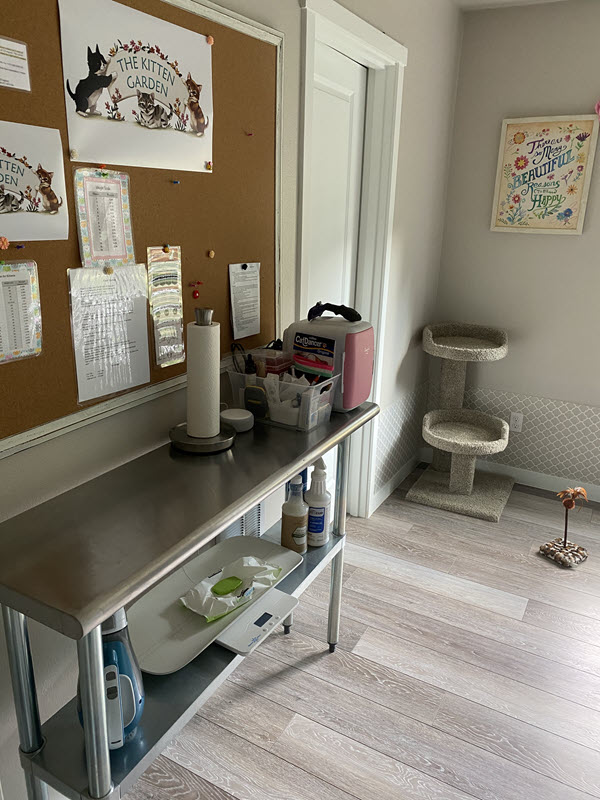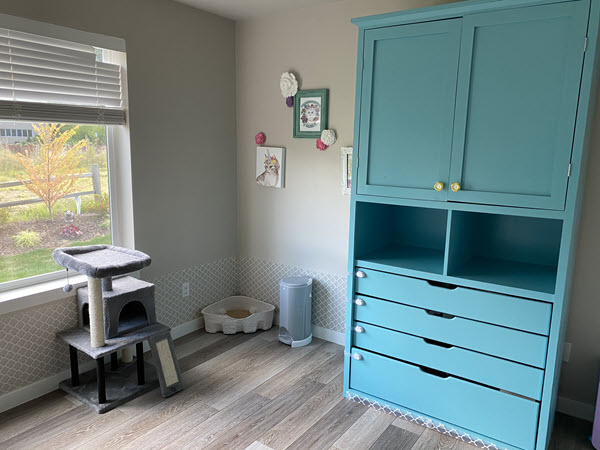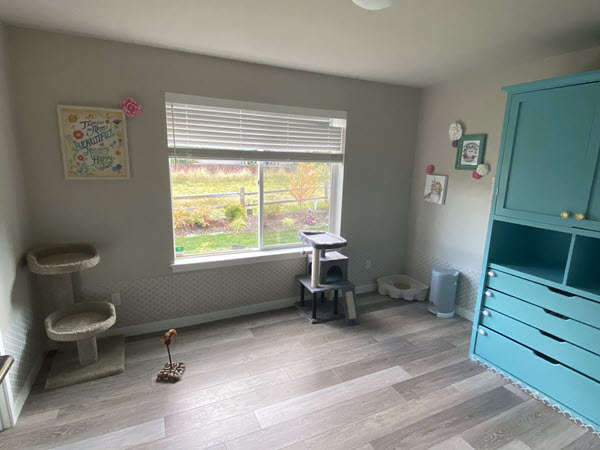 The Cat Gallery Foster Room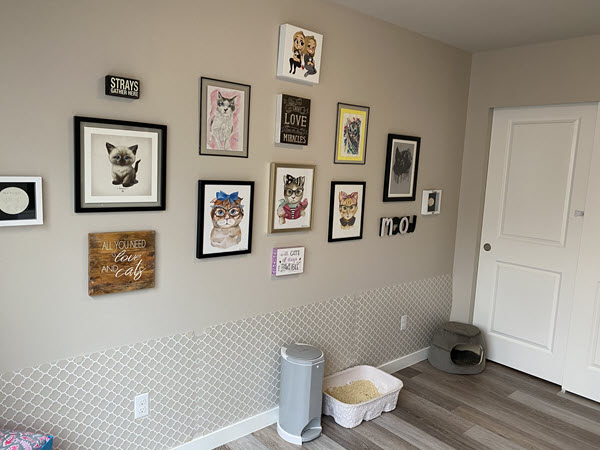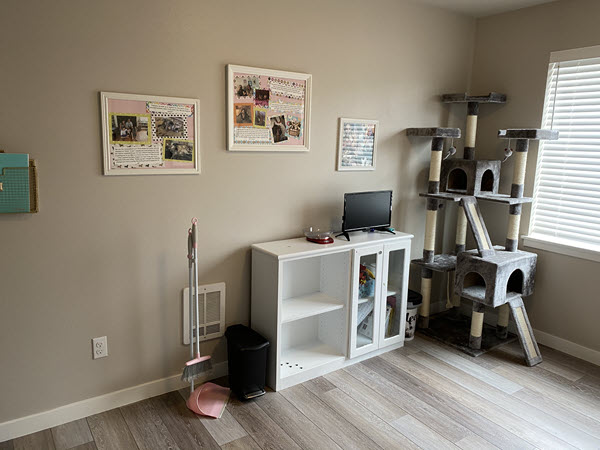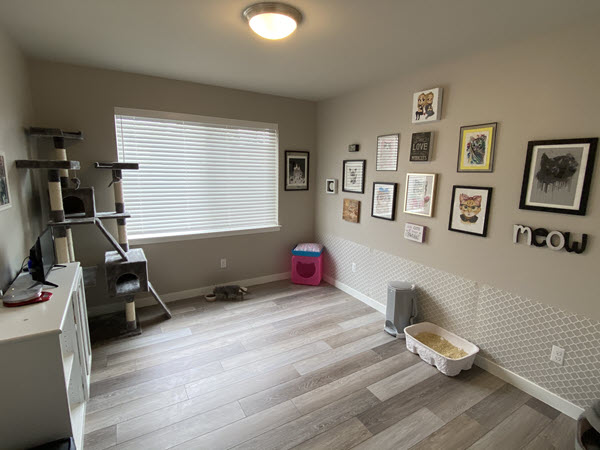 While at Ashley's Kitten Academy…
Kittens receive de-wormer, vaccines and all the medical care they need to grow up healthy and strong.
They are nurtured with love, cuddles and socialization.
When they are over 8 weeks and 2 lbs. each kitten is spayed or neutered (along with mom) and adopted out locally.
Success Story: The Kitten Garden Foster Room
Moira was living at an apartment complex with over 20 community cats. She had started to become friendly with one of the apartment residents because they offered her food, but she would never come close enough to pet. One evening, she walked into their apartment while the backdoor was open. They asked her to go back outside as they were going to bed, but she refused, which was very unusual. A few hours later, Moira gave birth to 5 kittens under their kitchen table!
Through a mutual friend, the apartment renters got ahold of Ashley. Moira and her 5 babies joined Ashley the next day in the Kitten Garden in her home. Over the next few months, over 30 cats and kittens would either be TNR'd, relocated or adopted from the apartment complex. Moira got to raise her babies in a safe environment where they received de-worming and medical care they desperately needed. With an outdoor survival rate of only 25% for kittens under the age of 6 months, being in a safe environment with individualized care is a true lifesaver! Moira and all 5 babies were adopted out when ready.
Success Story: The Cat Gallery
When contacted about some kittens discovered living in a barn, I knew we had to help!
That is how we met Dorito, a feral farm cat, and her two babies Cheeto and Frito. Dorito was trapped and the babies were scooped up. They spent the next month in the Cat Gallery foster room, while getting additional time with their mom, and socialization with Ashley. We evaluate every outdoor cat that comes in for the ability to be socialized. Dorito was still extremely fearful and we knew she would be much happier back on the farm where she had a colony of cats waiting for her. She was spayed, vaccinated, de-wormed and then returned to the farm.
Over 15 other cats and kittens were discovered at a neighboring farm and they all went through our Parent Trap Program to ensure no more kittens would be born outside.
Occasionally, during kitten season, we will seek the help of additional foster homes. AKA is a small rescue run mainly by one individual, Ashley. In an attempt to keep things manageable, we try not to have several foster homes going at once. We are very lucky here in the Pacific Northwest to have multiple shelters with wonderful foster programs. If we need assistance with too many kittens, we have transferred them to shelters and organizations that have foster programs. They receive similar care they would here, while ensuring they are in a safe environment.
Additionally, our Board Member Cindi has a foster overflow room for when Ashley needs extra space!